Live Online Classes
Learn to create beautiful Embroidery Designs and stunning Corporate Logos using Balboa Threadwork's Secrets, their Award-Winning Techniques. 
Online Classes in Digitizing Training for every level no matter what software you are using! Choose from Beginning, Intermediate, and Advanced, or let us look at what you have accomplished and what you want to accomplish and set up your own individual curriculum. Your Personal class can be 2 hours long or a complete day. we will look at what you are doing, decide together what you are doing best and what the next step should be, and set up your curriculum accordingly
Your own MP4 video of your Personal Class can be viewed from almost any device and will be available for review. Do not worry about taking notes!  Review your class any time you like. DVD copies are also available, at a nominal charge, for those whose Internet is not as accessible, or those that wish to have a backup.
Because, for some, there is nothing like "Hands-on", we make it easy.  Join Us LIVE, Online each month for new Classes and Question and Answer Sessions through our Complete Learning Package which you can purchase by clicking on training and scrolling down to Video Classes
Attending an Impression Magazine Trade Show? Sign up for one of our to 90 minute Live Classes or 3 Hour Work Shops
New to Digitizing, or just never got the help or Training you needed? Learn from the Best. Here at Balboa, You will get the help and training that you need. Learn the simplicity of the Process and see how easy it is for You to make it happen.
If Custom Logos are your thing, Let us show you how to create smooth running beautiful pieces that you can be proud of that will bring your customers back for more.  If a picture is worth a thousand words,  we need to say no more.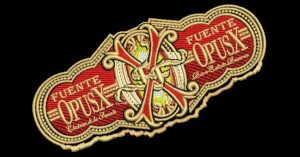 Check out our Designs to see what you will be taught to do. Watch them run to see how it is done! Priced low so that you can use them as a tool as well as to enhance what you offer your customers.
Need software?  Whether you want Wilcom Embroidery Digitizing software at a great price, or to update your older version of Wilcom, we can help.  We have been registered distributors of the Wilcom Software for 20 years and can help with a new system, a trade-in of your old system, as well as updates to the newest and best!  760-200-0508 Gat all of Wilcom's Support, and Balboa's as well!
Showing all 3 results