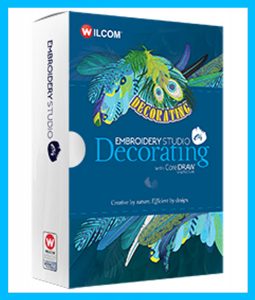 Embroidery & Multi-Decoration Software
It's time for the Best Software…
with the Best Training…
AND
Balboa is the Only way to Go!…
Windows 11 is being released as we speak. You may not be ready for it, but you do need to make sure that when you update your computer, your business doesn't suffer!
Wilcom's latest software, e4.5.2, has been tested and is compatible!
Purchase now, install it on your current operating system and Don't miss a beat when you switch to Windows 11.
Intuitive, and there for you in the "Covid" times
when inventory is difficult to get…Send your sample "stitch out" by email.  Use a stock image of your garment from the program, (or scan one in,) and add a high res image of the digitized design and save on samples!
Included with every Wilcom Software purchase from Balboa at no extra cost:
Classes on How to Digitize and Edit with Ease…
2 Live Webinars each month.
Support from both Balboa and Wilcom!
That's right…you still get everything you would get from Wilcom, but you get Balboa too…at the same price!
AND...
Right now Wilcom Software is on SALE
at "Christmas Prices"!
Less than half of List price! (About the cost of most other Updates)
Call or Email us, you will be surprised how reasonable Wilcom is, and how easy it is to make the change.
ALL Specialty and Productivity Elements (listed Below) are on Sale $200 for one, $500 for three, and $900 for six.  All Specialty Elements are 50% OFF!
.
Embroidery Studio Decorating is the new standard for custom embroidery shops and apparel decorators expanding into embroidery. With a simple graphics digitizing approach, full control of lettering and stitch settings and over 200 professional embroidery fonts, you can produce your own commercial embroidery designs more quickly and easily than ever before.
CorelDRAW® Graphics Suite 21 is included, fully integrated and provides full vector and bitmap graphics software for multi-decoration, printing, cutting, engraving and more.