Login
Let's Get Back to Basics
$75.00
Description
If you are just Beginning, this is for you! If you find the same Problem is happening with each design, this will help!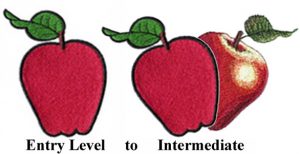 Rating:  Beginning to Intermediate
Not Software Specific, these are techniques that may be done on any digitizing Software.
Start the right way, with the best teaching…Understand the basics, Understand the process. Understand why your design does not look like the design on the screen even though you followed the rule book religiously.  Learn how to take what you know the machine will do, and use it as your "Rule Book".  Work with the machine…NOT against it  To Review, watch the recording 24/7 on any device!
Techniques that work with the machine, and our new technology, that allows you to be creative, allows you to produce designs that run well, and allows you to produce designs that will bring your customers back over and over again!
You will receive access to our Streaming videos of these classes, and you may view them on your Mac, IPad and PC. Simply watch, pause, practice and continue!
Only logged in customers who have purchased this product may leave a review.