Login
Learn How to Create The Satin Stitch
$75.00
Description
Learn How to Create the Satin Stitch Part 1
90 Minutes of training
Rating: Entry Level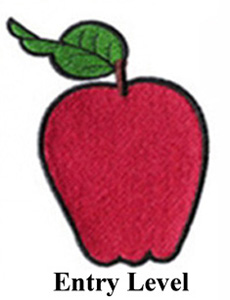 Not Software Specific, these are techniques that may be done on any digitizing Software.
Our Prettiest Stitch, the Satin Stitch
90 Minutes of instruction
Ever see a logo with beautiful satin stitches and wonder how they did it?  We will show you how.
Learn how to make narrow columns that hold up, and wide columns that will wear well. Learn to make your Embroidery Glisten with color.   Learn how to make beautifully rounded letters or flat wide letters.  Learn how to add texture to the column and then how to minimize that texture.   Learn to anticipate the push-pull.  Learn how to create outlines that will never pull apart, and learn how effective you can be with these simple techniques.
Part of our Complete Learning Package…Just $75
Just $75, Or purchase our Complete Learning Package and have access to this Webinar Recording at no extra Charge
Only logged in customers who have purchased this product may leave a review.