Login
Webinar Recording-2020 Start Up
$75.00
Description
2020 Start Up
Rating: Entry Level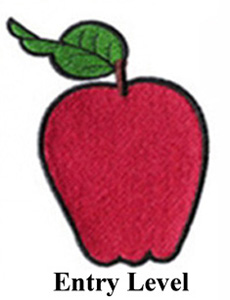 Not Software Specific, these are techniques that may be done on any digitizing Software.
Start your Digitizing career with the guidance you need.  Learn how to use the tools in your software that will make your designs exceptional.  Learn how to take the three basic groups of stitches, the Fill. the Column or Satin Stitch, and the Running Stitch, change the defaults the engineers give you to defaults for effective digitizing. Change the lengths, densities, direction of stitches, and underlays to get a variety of textures for the look you want!
90 minutes of transforming the art in front of you to stitches.  At the end of this class, you will have a clear picture of the tools you will need and how to use them to digitize effectively.
Just $75, Or purchase our Complete Learning Package and have access to this Webinar Recording at no extra Charge
Only logged in customers who have purchased this product may leave a review.