Description
Using Appliques for Beauty and Effect
90 Minutes of Training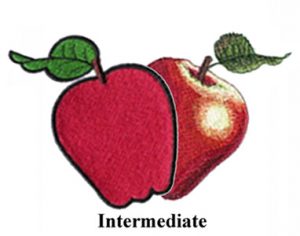 Rating: Intermediate Level
Not Software Specific, these are techniques that may be done on any digitizing Software.
Using Appliques for Beauty and Effect
Appliques save money and stitches, but they can be used to add beauty and texture to your garment! Let us show you how easy it can be.
Turn that expensive design to one that is more manageable AND more affordable.
Learn while you see your problems solved.
Make some time in your busy schedule to watch this recording.  For a little bit of time, and a little bit of money, you will have the tools to save hours on your machine, and add to the beauty of your design.
$75, or sign up for our Complete Learning Package and have the advantage of accessing this Webinar and all of Balboa's other videos at no extra charge!