Login
Webinar Recording – Learn How to Create the Running Stitch
$75.00
Description
LearntheRunningStitchPart1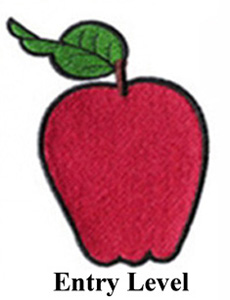 Rating: Entry Level
Not Software Specific, these are techniques that may be done on any digitizing Software.
Learn How to Create the Running Stitch so that it becomes a beautiful part of your work.
The first of our Three groups of Stitches…Be sure and check out the second group of stitches, the Column Stitch…AND the Third, the Fill Stitch to round out your basic education.
With a live Q&A the following week each month, take some time to practice and come back with your questions.
The Running Stitch is the most under-rated of all stitches because of its' simplicity, however, the Running Stitch is the most important.
Learn what this group of stitches can do to improve your work, make it stand out and help bring your customers back for more.
90 minutes of transforming the art in front of you, to stitches.
At the end of this class you will view this group of stitches differently!
Just $75, Or purchase our Complete Learning Package and have access to this Webinar Recording at no extra Charge
Only logged in customers who have purchased this product may leave a review.